We often get to hear this in our initial Web Development discussion that "Why do I need a website when my offline business is going well?" Your conventional marketing mediums surely have paid you off – in shape of regular customers – and you're happy serving them. But why limit yourself to a certain group of individuals or bound your profit ratio? Your business can make triple of that with a business website! We believe that there's something missing, a distorted communication channel between the business class and the technical guys – like us. And maybe this is the reason that the debate gets longer and both the parties fail to agree with each other.
Why not discuss it again but in a simplified language that doesn't involve any web development coding concepts, complex success metrics and the whole digital landscape? It will take only 4 minutes to read and discover why you should have a business website. And if you don't agree with us, you're free to voice your opinion in the comment section below. So shall we?
Changed Human Behavior
Where in old days we used to check phone directories to find a business, the millennial today turn to their mobile devices and laptops. The UAE, alone, has around 64.5% active internet users that search for nearby restaurants, service providers and book movie tickets online using the mobile phone. There's a high probability that someone could search for the services (or products) that you offer in their area. Suppose, someone enters the search phrase "restaurants in Jumeirah" or "spas in Bur Dubai" and your business isn't listed online. This means that you can miss a potential customer by not having a website listed in search engines.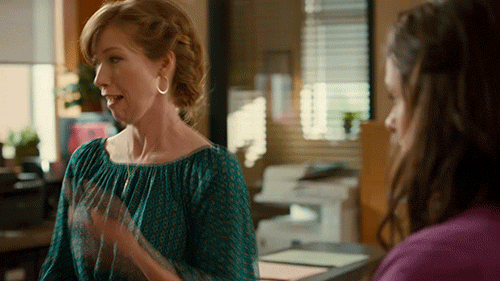 I'm sure you'd state that your business is quite famous in suburbs but what about those visiting Dubai on vacations? Their first source of information is either Siri or a Google search for finding such information in an alien place. And this is your chance to attract them with your business website.
Own Your Digital Identity
If you don't have your own business website and your business is reliant on the social profiles, then you're basically an online tenant and require quality web development ASAP. You'd have to vacate the space, start over with a new place and make new customers from the scratch. If you own a website, you can be the owner of your business in virtual world. And I don't think that you'd want to start over every time a policy changes and your social presence has to suffer.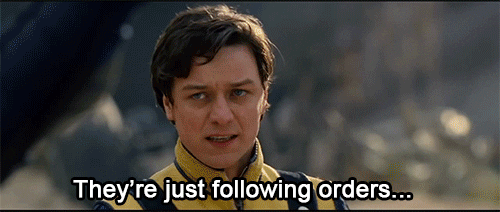 Via@ Reddit
I'm saying that because there's always a risk of getting banned, decreased post reach and similar other drawbacks that all social platforms have. They've done it in the past, they do it now and they'd do the same in the future against your will. Speaking of Facebook – one of the most used social media network – it has changed its post reach policy in last 5 years for so many times. [Here's the proof]
Do Not Limit Your Business
A business website can help you broaden the customer base and if you stick to traditional marketing methods, someone else would do that. Suppose, you operate from Business Bay and cover only 50 miles area in your surroundings with that spacious commercial space. No doubt that your business is going smoothly but don't you think that you're missing other areas in the city that might find your products/services of same quality as the Business Bay territory does? Don't you think that if you can reach out other customers in areas like Arabian Ranches, Al Qouz and Downtown Dubai then the profit ratios could be doubled? And you don't need to purchase a commercial premise of same size if you could attract the customers in these areas using your business website.
Automate Your Sales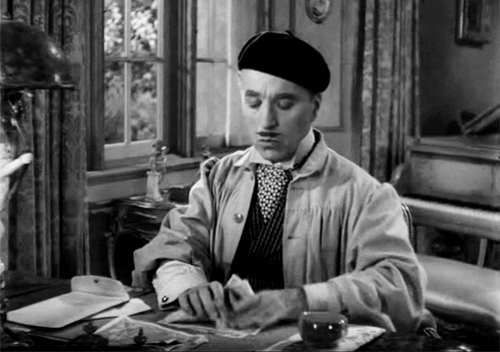 Via@ Maudit
Okay, here's the thing! Your business requires someone (from your staff) to be present to make sales, right? This whole sales activity takes A LOT of your precious time, isn't it? A business website can reduce this time to 1/3 in comparison to the previous one. You can automate your whole sales process and save time with slight changes in your business operations. With a business website and smart web development solution, you can employ a swift booking and scheduling method on your website. Anyone can visit you (even after business hours), place the order or schedule a service with ease. This means you wouldn't have to work by a 10-12 hours window as your business website can operate 24/7 on your behalf.
Upsell Your Services/Products
As stated earlier, a business website can operate on your behalf for 24/7 and you do not have to be present there to attend incoming visitors. There's one more benefit that web development and a business website offers you – upselling, remember? With a smartly designed and managed business website, you can easily upsell your other products whenever someone makes purchases on your portal. You can set customized upselling CTAs, offer discounts and double the sales volume. It's just like one of your best salespersons who knows when to mention about a similar product upon a sale. Means your website can act as one of your most loyal, sharp and successful sales reps and get you extra sales with a simple addition of a CTA upon purchases.
Attract Investors via Website
You will never be as cool as Bryan Cranston and Aaron Paul from gifs
Via@ Reddit
A business website not only acts as your sales representative but more like an advocate of your business in convincing the investors to work with you. Where with traditional promotional methods your business can make pretty good sales in a specific area, a business website can help you in raising more capital. You're not alone who thinks your services are bringing a positive change in the society as there could be other beings that share this idea. Having a well-managed business website can enable you to connect with such individuals. They might want to use your name, start a franchise or partner with you by offering the same services in another city or country. But this only happens when they can find you in a Google search.
We hope you have realized the importance of web development and having a business website. If you did, let's schedule a meeting to discuss your requirements and if you didn't then you may comment below and let us know about your thoughts.